3 Tips to Cook Beef Rendang Instant Pot
Cooking Rendang is said to be one of the most difficult cooking methods. It takes hours to finish. You also have to keep stirring it to mix the spices and herbs and prevent burning to produce a delicious and deep taste. However, you can save more time and energy by using an instant pot. Interested? Here we have several tips and information about beef rendang instant pot.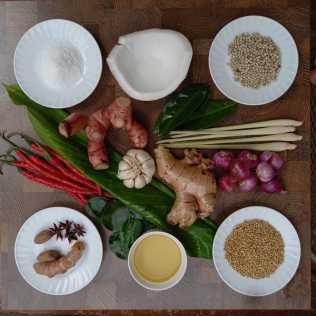 Cut the meat in a smaller size
The size of the instant pot bowl is limited. Compared to the big pot that the traditional chef uses to cook Rendang, you need a smaller meat size. Smaller meat also helps to absorb the spices easily in a short time while you cook it in an instant pot.
Use an instant pot bowl to make the spices paste
You don't need to use another pot or frying pan to make the spices paste. Do it in the instant pot bowl while pre-heating it. It will improve the taste and the aroma of your beef rendang instant pot after you finish it. You also don't need to use oil when you do it.
Use high pressure and normal pressure combination
When you cook it, use the high-pressure setting for around 30-35 minutes. Then, for the last 10 minutes, use the normal pressure to finish it. Sometimes, you may get the burn warning from the instant pot. When you get this warning, stop the cooking process. Stir it with a wooden spoon to mix the paste. Then, continue cooking it.
Things to Remember After you finish your beef rendang instant pot, let it cool and put it in your refrigerator. Leave it there for around two days. If you do that, the taste will become stronger, richer, and more delicious. Now, find the recipe and try it on your instant pot.