Beef rendang recipe slow cooker is a dish that you must try. Because, this best cuisine is included in the category of the most delicious food in the world. Beef rendang recipe continues to be the most popular in the comments column of google searches and all over social media.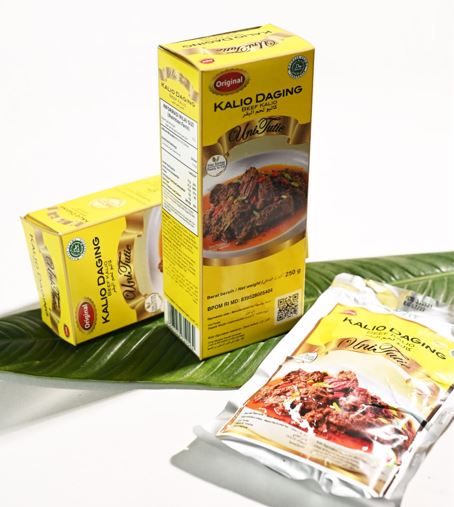 What are the 2 things to do best Beef Rendang Recipe Slow Cooker?
Best Beef Rendang Recipe Slow Cooker is a very original Padang beef rendang recipe. The way to make it is with a slow cooker, or commonly referred to as slow cooking. As we know, behind the delicacy of rendang, it takes patience to make very delicious beef rendang.
Materials Needed for Padang Rendang
The ingredients needed to make Padang beef rendang are as follows.
You must prepare one kilo of beef and 1.5 liters of thick coconut milk.
Also prepare the spices, such as 3 crushed lemongrass sticks, 10 cm cinnamon, nutmeg, also prepare one piece of kandis acid, don't forget to prepare 7 cloves and 9 cardamom grains.
You also have to prepare two onions and 1 sheet of turmeric that has been torn and knotted.
Prepare 5 bay leaves and 7 lime leaves to be mixed into the rendang sauce.
You also have to prepare the spices needed to make rendang. The spice consists of 9 cloves of garlic, 20 cloves of red onion, 100 grams of curly red chili, one thumb-sized ginger, one young galangal which is the size of a thumb too, two lemongrass stalks that have been removed the white part and 5 cm of cinnamon, puree together salt to taste.
How to Make Slow Cooker Rendang
You also have to make the rendang in a predetermined way. The ways to make it are as follows:
The first method is to grind all the ingredients by grinding or blending them using an available machine.
The second way you have to do is to heat the oil to fry the ground spices until fragrant and make sure all the spices are cooked.
Also add lemongrass stalks, lime leaves, kandis acid, and salt. Then stir the ingredients well until all the ingredients are evenly mixed.
Don't forget to prepare a pan that already contains coconut milk along with ground spices and spices. Cook all the ingredients that have been provided while stirring until the coconut milk releases oil.
After that, you can add the coconut milk along with the spices and ground spices, because in the pot you have to keep it so that the meat doesn't just fall apart.
After all the ingredients are mixed and absorbed perfectly, then you can then correct the taste and serve it to your family or sell it.
Beef rendang recipe slow cooker is beef rendang that you can order via online stores or whatsapp. The WhatsApp number that you can contact to order the rendang is https://wa.me/628128659255. In addition, you can also place this rending order through the available website https://rendangunitutie.com
Read : beef rendang near me