Expo dubai 2020 Indonesia is a series of world expos which is an event that has existed for a long time and is the largest in the world. This one event is quite prestigious at the world level which is always followed by almost all countries with the aim of displaying several ideas, innovations, and potentials, as well as being able to help each other and work together.
Expo Dubai 2020 has been opened from October 1, 2021 and will end on March 31, 2022. That way, people around the world are invited for 182 days to attend this event so that they can absorb some innovations, creativity, technology, humanity, and world culture. While this is the first exhibition held in an Arab country.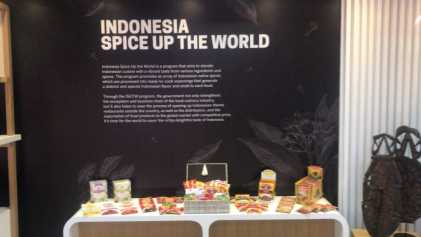 Even though it is an international exhibition event, the participants do not just come to show off their products. Because they need to spend quite a lot of money to build their own pavilion and finance all activities during the event.
What is the information about Expo 2020 Indonesia ?
This Indonesian pavilion is located on the main route in the Opportunity zone, which has a land area of ​​1,860 m2. This Indonesian pavilion carries the theme "Transforming Future Civilization Through Innovations and Diversity" which consists of 3 floors.
Each floor of course has a different but also interrelated story, which is displayed in a futuristic, interactive, and entertainment way. The Indonesian Pavilion is designed in a futuristic way and is combined with several traditional motifs.
This pavilion is expected to be the face of Indonesia for the future that has a foundation for several innovations, beyond technology and remains in harmony with local wisdom.
The Indonesian Pavilion at the Dubai Expo 2020 aims to promote investment, trade, tourism and other opportunities in various sectors. Among them are the education, industry, plantation, culture, environment, telecommunications and technology sectors.
All of that is packed with information content which utilizes technology in a futuristic and interesting way. With this appearance, the Indonesian pavilion hopes to be able to choose to attract many buyers, visitors, potential investors, and tourists.
The architecture for the laying of the first stone for the Indonesian pavilion in the form of a 3-story building was carried out on September 9, 2019 by BEKRAF (Creative Economy Agency) of the Republic of Indonesia.
This Indonesian Pavilion is designed to provide an experience and an inspiration for all visitors at the Dubai Expo 2020. Therefore, every content and activity carried out at the Indonesian Pavilion is selected in advance and carefully arranged in order to produce the best presentation.
The results can be felt from the moment visitors arrive at the Indonesian pavilion, and when they return home, they leave a deep impression. One of the highlights at the Indonesian pavilion is Rendang Uni Tutie. Rendang in this place is quite popular. So don't be surprised if you become one of Indonesia's representatives in this prestigious event.
Uni Tutie rendang is very safe because there are no preservatives. For those who live outside Indonesia. there is no need to worry, because the Tutie Union is also available in other countries, namely America, Singapore, Malaysia, Turkey, Brunei, Saudi Arabia, and the city of Dubai.