Dubai expo 2021 is a series of events from the world expo which is usually held once every 5 years. This is the oldest and largest event in the world. This prestigious insight event is always followed by almost all countries in the world in order to showcase several potential innovations and ideas so that countries can cooperate with each other.
After previously experiencing a delay in 2020 due to the pandemic, finally this year the Dubai Expo 2021 was officially held with 192 countries participating in it from all over the world. For Indonesia, this is the 8th time participating in the world expo event.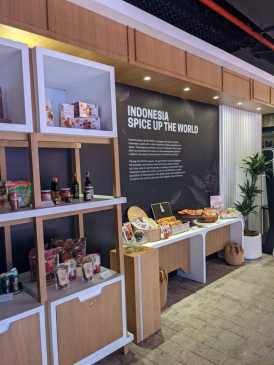 When will Dubai Expo 2021 Open?
Dubai expo 2021 has been opened since October 1, 2021 and will end on March 31, 2022. During this 182 day people around the world are invited to attend this event to absorb various innovations, creativity, humanity, technology, and world culture. This is the first expo conducted by an Arab country.
Dubai expo 2021 has a commitment to build heritage in a sustainable manner and become a new benchmark for the world expo in the future.
At this event there are 3 zones that are so important to the world. The first zone is Opportunity which is built from organic and recyclable materials. With the hope of being able to provide benefits for development goals globally through several interactive exhibitions.
The next zone is mobility, which is to explore the mobility that has driven the civilization of society. And the last zone is sustainability, which emphasizes the relationship of humans to nature and the impact of humans on it. This is so that visitors can understand more about the impact of their actions on the environment so that they can become agents of change.
The three zones will host pavilions from 192 countries at the 2021 Dubai expo. This event will be held in an area of ​​438 hectares. And Indonesia also built a very magnificent 3 story pavilion. There is a wide variety of products, art, food, and more on display here.
There is something interesting in the Indonesian pavilion at the Dubai Expo 2021. Namely a local food product that was chosen as the representative of Indonesia, namely rendang Union Tutie. This rendang is wet and ready-to-eat rendang, which is wrapped in a very practical way.
Uni Tutie rendang can be stored for a very long time, which is 12 months at room temperature. Apart from being delicious, this rendang is also very safe for consumption and can also be eaten directly without having to be heated first.
In Dubai Expo 2020, you can find Rendang Uni Tutie, The meat is also very tender with abundant spices. This rendang is also without any added preservatives. So this rendang is perfect to be enjoyed every day by you with other family members. And for those of you who live outside Indonesia, you don't need to worry because Uni Tutie's rendang is also available in Market Place and several countries such as Saudi Arabia, Dubai, Turkey, America, Brunei, Malaysia, and also in Singapore.