What is beef rendang is a Minangkabau dish made from beef. This dish is cooked at a low temperature for a long time using various spices and coconut milk.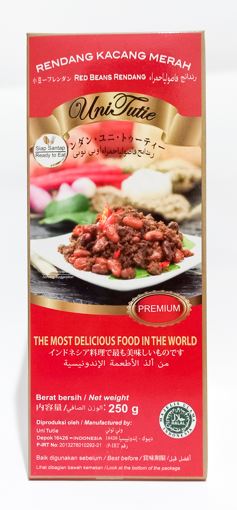 How to cook rendang has several special steps so that the meat is tender. Rendang is indeed a favorite culinary of many people. Not only in Indonesia, the delicacy of rendang has been recognized all over the world.
What is Beef Rendang? How to Make It?
Rendang is a meat dish with spices that has been named the most delicious food in the world. Of course, as Indonesians, we should be proud of this recognition. Beef rendang if cooked properly, it will taste perfect with a rich flavor of spices. Here's how to make beef rendang to keep it soft:
Use the right portion of beef
The hallmark of rendang is the long cooking process so that the rendang seasoning can seep evenly into the meat. Therefore, for a tender beef rendang recipe, use a denser part of the meat such as the thigh.
Cook meat and seasoning properly
To get the maximum taste, beef rendang seasoning should be made from fresh ingredients that are mashed by grinding and not using a blender. After mashed, pour coconut milk and boil with ground spices. After thickening then the meat is added and cooked until cooked.
Use enough coconut milk
Coconut milk is one of the main ingredients that gives beef rendang a savory taste. The use of coconut milk in sufficient quantities certainly plays an important role in the taste of rendang. Usually the ratio of meat to coconut milk is 1:3, every 1 kg of meat is equivalent to thick coconut milk from 3 coconuts.
If you make spicy rendang, for every 1 kg of meat you can use 250 grams of chili and thick coconut milk from 4 coconuts. So that the spices are perfectly absorbed and the meat becomes tender, the correct way to make rendang is to use low heat for a few hours.
What Is Beef Rendang? Stir enough rendang
As long as beef rendang is cooked with spices, the meat doesn't need to be stirred constantly so it doesn't crumble easily. However, cooking rendang also needs to be stirred occasionally so it doesn't burn. Of course you need to be careful in stirring so that the shape of the meat pieces is maintained.
You can buy this delicious rendang via WA https://wa.me/6281286059255 or on the website https://rendangunitutie.com. And you can also visit the restaurant at Grand Depok Residence, Blok Anggrek No. 109, Tanah Baru, Beji, Depok – Indonesia 16426.
Read : rendang is